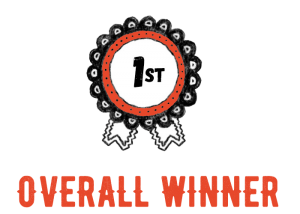 OVERALL WINNER
ENGRAVED ON THE CLUB TROPHY
JAKE, PEACH IPA
Awarded to the most inventive Black beer or IPA. Chosen by the entrants.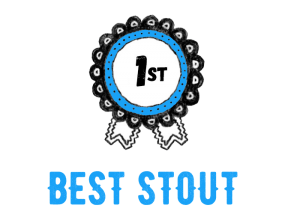 BEST BLACK BEER
TIM J, CREAMY CHOC STOUT
Prize: 25kg bag on Pale Malt
Best Stout from both Group A and B went into a tasting on the day. Tim was the winner for Stout and MichaelH came 2nd.
BEST IPA BEER
JAKE, PEACH IPA
Prize: 25kg bag on Pale Malt
Best IPA from both Group A and B went into a tasting on the day. Jake is the winner and Hazo came 2nd.

About the comp
Essentially this is an anonomous beer swap with online scoring. All 26 entrants brewed and bottled 12 beers, that were then swapped into two groups for judging. Everyone then gets 12 mixed beers in return to judge over 2 weeks. This is a first for any club and was all made possible by building an inhouse web application. We are looking to host another competition in the year, winter of 2020.
Why not brew a winning recipe?
All winners have provided their full recipe so brewers can replicate it. We have provided all 4 winners in Beersmith BSXM file, so you can scale them to your own batch size. If you don't have Beersmith, just download the brewsheet provided in a A4 PDF format (links under each winner).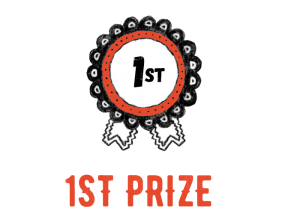 PAUL BEST
SCIPA (Sunshine Coast IPA)
This 6.4% 40IBU SCIPA is inspired by coastal living when your looking for that extra kick. The fruity hops are balanced with a light sweetness that makes this one an easy drinker. There is more alcohol than you first expect, not recommended while driving.
Score 44 Median (44avg)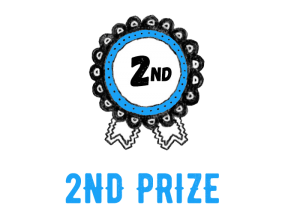 Luke Hazo
American Strong Ale
Base malt spine with some sweetness, balanced with good ol' fashioned ozzie POR then Citra and Simcoe came in hot and heavy on the dry hop. A well balanced ale with enough to please your tastebuds and alter your consciousness. Enjoy 6.25% Love from Gef
Score 40 Median (39.8avg)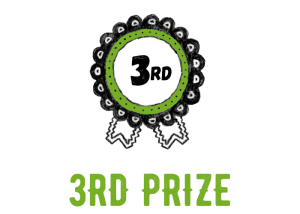 JAMIE SAVILLE
Red Rye IPA
First pour with a tight creamy head with slightly off white head. Nice red colour clear with slight fruit aroma.Tastes dry and little spice and hides 5.8% well that you want another sip, Bitterness not lingering. 55IBU. 35EBC
Score 40 Median (36.1 avg)
FARAAZ
Bush Tucker
A lager designed to pay homage to the bush. Freshly-milled Pilsner malt and 1kg of bush honey produce an ABV of 4.7%. It has been dry-hopped during the lagering process with Tettnang and jasmine flowers,
Score 37.5 Median (35avg)
Thanks to everyone who entered in 'Battle of the Brews' for 2019, we had quite a few entries (up from 2018).
On Saturday it was a full house at 10Toes. The stakes were high, as the winning brew would be brewed at 10Toes, keged, and distributed to bars around the sunshine coast. A great opportunity for an avid home brewer to experience the commercial side of craft brewing. All possible thanks to Rupert at 10Toes!
This is the second time the competition has been run and the brewery has grown significantly over the last year with all new equipment recently installed. That means the battle just got bigger. From a the previous 500L batch, the winner would now be part of a 2000L batch. That's 5700 beers, or 240 cartons, or 40 Kegs!!! Yep, a S%!t tin of beer!
TOP 5 BATTLE BREWS
This is an achievement in itself.
Bill Chaplin – German Pilsner
Matt Grey – XPA
Paul Best – Pale Ale
Lachlan Beach – Saison
Bryce Tippet – Red Rye IPA
PEOPLES CHOICE AWARD
The top 5 beers were distributed among guests who then voted on the day.
Winner was Paul Best – Pale Ale!
WINNERS
1st Lachlan Beach – Saison (see 1st photo)
2nd Paul Best – Pale Ale (also got peoples choice)
3rd Bryce Tippet – Red Rye IPA