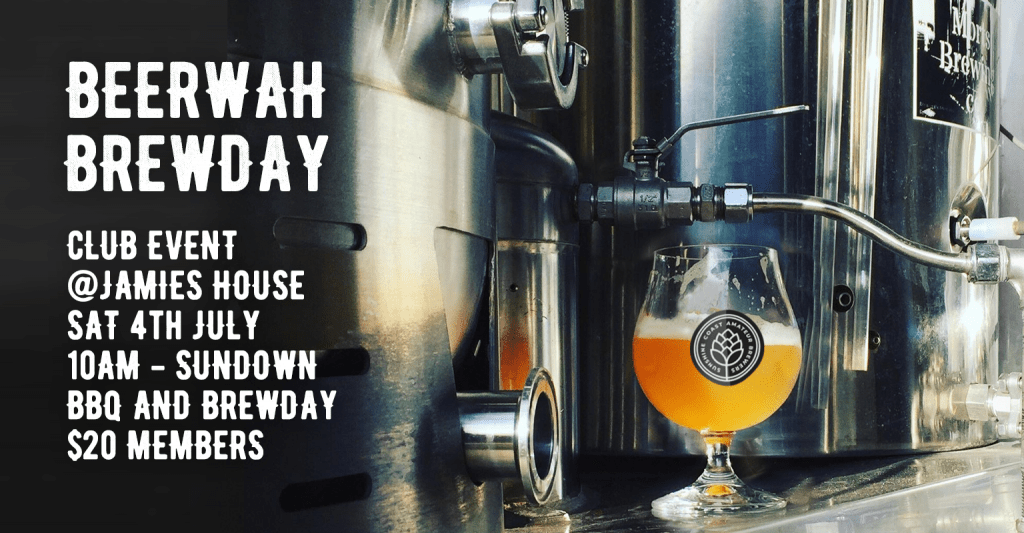 Beerwah Brewday
https://sunshinecoastbrewers.com/wp-content/uploads/2020/06/Brewday-Jamies-Hero-1024x533.png
1024
533
Ged Johnson
Ged Johnson
https://sunshinecoastbrewers.com/wp-content/uploads/2020/04/profile-ged-100x100.jpg
Date/Time
Date(s) - 04/07/2020
10:00 am - 6:00 pm
MEMBERS BREWDAY & BBQ
New brewers welcome, just register as a member for $5.
Come along and experience a brew day on some serious kit. Jamie has a 3x vessel all grain system he's keen to show and tell with us all. Not only that, we're planning on smoking up some tender meat (yet to be finalised).
Event is restricted to 20 people as we are still in Stage 2 on QLD's roadmap to easing (they may bring it forward to unlimited).
Transport? An idea would be to team up with someone to get dropped off and then share an uber back. Check out the members map to see other brewers around you.
RSVP and Pre-Pay is a must.  The club dosn't profit from this event, we cover our costs, and its all about getting together as brewers. So bring along your latest creation and maybe a snack to share with others.