2021 Fri Bus Trip to Noosa – Boiling Pot
https://sunshinecoastbrewers.com/wp-content/themes/corpus/images/empty/thumbnail.jpg
150
150
Ged Johnson
Ged Johnson
https://sunshinecoastbrewers.com/wp-content/uploads/2020/04/profile-ged-100x100.jpg
Date/Time
Date(s) - 09/04/2021
4:30 pm - 9:30 pm
Location
Geds Shed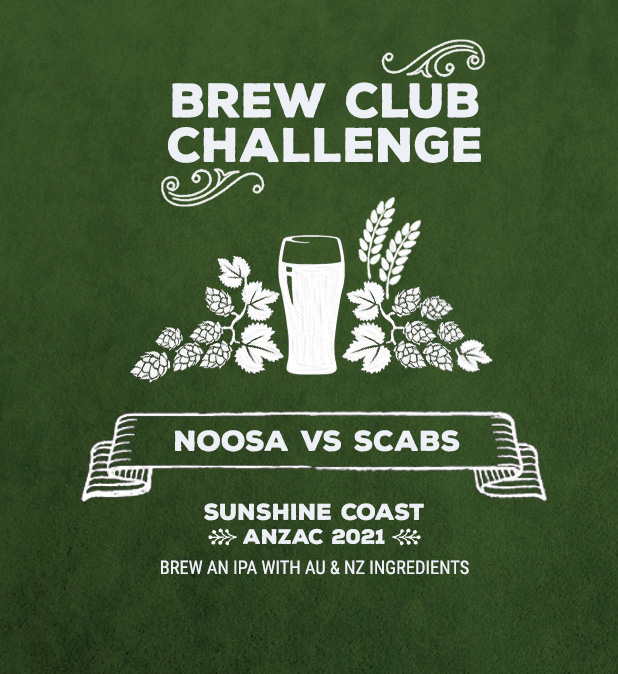 The Noosa Brew Club kicked off last year with a great series of events and a healthy influx of members. The SCAB committee even joined in on one of the events to meet the Noosa crew. Yea, Epic. We had a huge year ourselves and we decided to rival in their excitement. So, here we go, a healthy club vs club competition. Noosa vs SCABS!
Here are the details:
Anzac themed competition
Brew with Australia & NZ ingredients (excluding yeast/specialty malts)
IPA Style, judged by 3x commercial brewers in Noosa
Must suit IPA BJCP guidelines (goto page 51 on the PDF, or search for "21. IPA")
Deadline for entry is 25th MARCH (1Mth before ANZAC day)
Drop off @The Noosa Brew Store (or Geds shed 2days before)
3x Pet Bottles required
Attach full ingredients to each bottle for judges (maybe brewsheet with and elastic band)
No entry fee, but both clubs require membership to be current
Please use the form to Register! (on this page)
The Presentation Night:
Friday 9th April @Boiling Pot
Return Bus to Noosa organised
Invite friends if you can, max 50 seats
Depart Sunny Coast (2x destinations yet to be decided) 5pm to Noosa Boiling pot 6pm.
Depart Noosa Boiling Pot 930pm to Geds @Buderim 1030pm
Must buy tickets in advance
Bus Ticket $30 each, or $25 for 2 or more people.

Overall Winner
1st, overall winner. Your Name & Club engraved on the new trophy
Your batch replicated on tap at Noosa Hinterlands Brewing Co. (old Bonsi Brewery)
SCABS Club Winners
1st, Barret Pale Grain. Pickup nth Buderim
2nd, Club Shirt (hopefully we have your size instock)
3rd, 4 pack craft beer